Model NO.:

SICT-FP-PE003#

Usage:

Packaging Film, Textile and Apparel, Food Cling Film, Agriculture, Gift Packaging, Industry, Glass Protection Film, Pallet Stretch Films

Transparency:

Transparent

Hardness:

Soft

Professional Name:

PE Stretch Film Used by Machines

Package:

1roll/Pack, 100rolls/Pallet

Adhesive:

No Available

Stretch Percent:

250%, or Custom Made

Main Application:

Pallet Wrapping Packages

Transport Package:

1roll/Pack

Origin:

Made in China
Material:

PE

Processing Type:

Blow Molding

Feature:

Moisture Proof, Protection and Package

Products Name:

PE Stretch Films by Wrapping Machine

Specificiation:

40-60cm*200-500m/Roll

Thickness:

17-25um, or Custom Made

Roll Weight:

40-50kg/Roll

Color:

Transparent Type

Trademark:

SuperImage

Specification:

cold stretch hood films(cold shrinkle films)

HS Code:
Compatibility:
used by all brands automatic packing machines, package wrapping machines, and pallet packing machines,automatica wrapping machines,etc.
Aliases:
PE stretch wrapping film
PE stretch film
PE wrapping film
Package wrapping film
Pallet stretch film
Package stretch film
Pallet wrapping film
Core Data:
Material: LLDPE
Thickness: 17-25 um, or custom made
Width: 40-60cm, or customized-production.
Stretch percent: > at least 250%, or custom made
Color: transparent
Production capacity: 10tons/per day
The shown price is only for 1 MT.
Brand Name: SuperImage
Origial of Certification: Made In China
Country of Origin Main Raw Materials: Japan & USA
Certifications & Standards:
Top quality, Wide applicability, with RoHS standard & EN71 Safety Certification.
No odor, Really enironmental-friendly PE stretch film,ISO9001-9002 Standard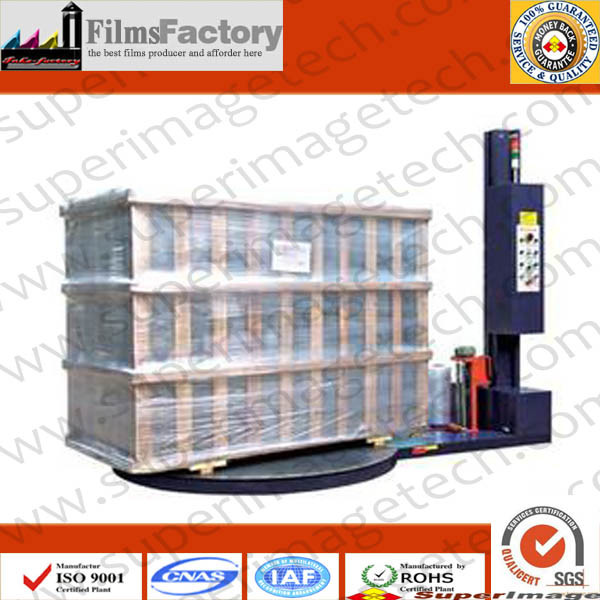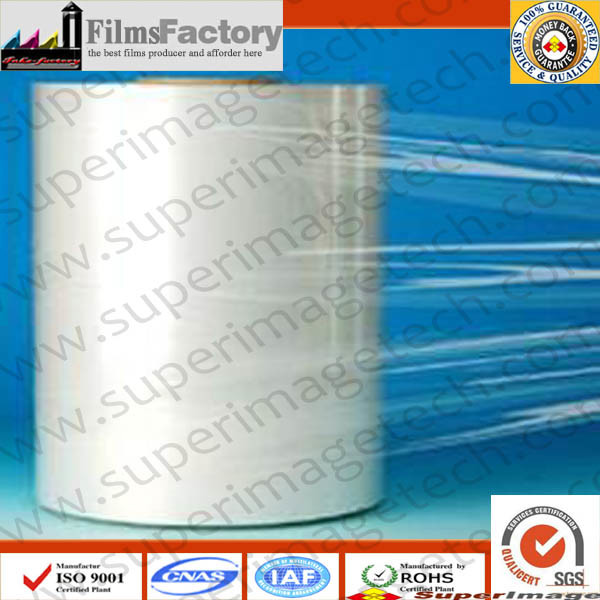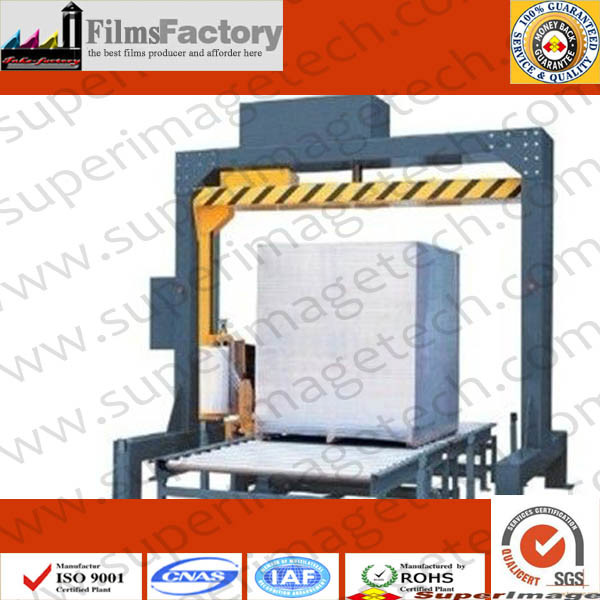 Main Points:
1).Excellent packing and protection function..
2).Widely used in for protecting and packing in the industry, electronic,food, and appliance, textiles, and package fields.
3).No harmful to body.
5).Consistent quality & reputation.
6).Suitable for all types of popular automatic packing machines.
7).high quality for high load stability
8).high puncture resistance and tear resistance for high product protection
9).high transparency for clear view of product status
10).three layer three layer processing
11).save energy and cost more than 40% than common wrapping method
12).suitable for different sizes and product types, with different thickness
13).excellent five-sided protection from weather, dirt, dust, pilferage, etc.
14). fire and explosion protection
15).UV 12 month optional
16). Wide cooperation with HAIER,O.A SMITH,SIEMENS,SHARP,DAIKIN, HITACHI, CHIGO, GREECE, SAMSUNG,LG,ETC.. 
 
PEÂ An

ti-Scratch plastic films products for automobile, and motors,etc protection
Test Item:
Test Standards
Test Results for different demand and request
Thickness(um):
DIN53370
17-25um, or customized-production
Colors:
DINÂ ENÂ ISO527-2
Transparent
Width

:

DINÂ ISOÂ 527-2

40-60cm or cusotomized-production

Cost Save Compared With Normal Packing Methods:
ISO9001: 90002
>40%.


Stretch Precent:
DINÂ ENÂ ISOÂ 527-2/DINÂ 53815
>250% or more customized
*Other test items, please call us for more details.
Quality Warranty:
SuperImage affords full quality warranty for our Polyethylene PE Strech Film.
For any inferior quality products or loss caused by inferior quality papers products, SuperImage
Will be responsible for products-changing, returning and replacements delivery, as well as related
Compensation.
Document Holder,Magazine Holder,File Holder
Stationery Holder,Metal Display Rack Co., Ltd. , http://www.hangsun-metal.com