Ink Type:
Sublimation Ink, Water-Based Ink
Used for:
Inkjet Printer/CISS/Cartridge Refilling
Futures:
Vivid Color, Waterproof
Advantages:
Factroy Direct Supply
Quality Control:
100% Testing Before Leaving Factroy
Transport Package:
Carton
Specification:
Bottle and box
J-Teck Dye Sublimation Ink for High Speed Industry Print Head Kyocera

Descriptiom: Â 
J-CUBE series are waterbased digital inks particularly designed to be used on printers equipped with new generation printheads. Manufactured with the exclusive Cluster technology. J-Cube series mainly include ink lines as below:
• J-CUBE NSK For KONICA MINOLTA printheads.
• J-CUBE PNF is suitable for PANASONIC print heads
• J-CUBE RF 40 is suitable for RICOH print heads
• J-CUBE R-TS (MIMAKI TS-500) for RICOH Printheads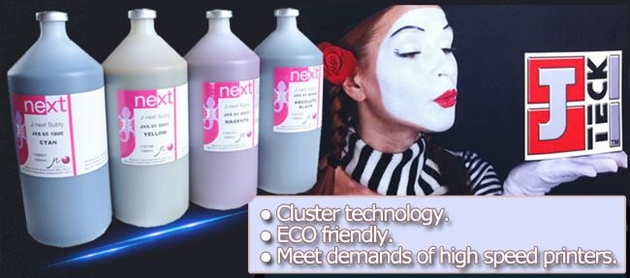 Specifications:
| | |
| --- | --- |
| Item | J-Teck sublimation ink |
| Size | 1000ml/bottle |
| Color | C.M.Y.K |
| Used | Sublimation printing, textile printing |
| Weight | 6 bottles/box, 9kg |
| Dimensions | 40*32*28cm |
| Place of production | Italy |
Substrates to be printed:
Polyester & polyammid fabrics, mixed synthetic fabrics (min. 60% of synthetic  fibres), plastic substrates used in the manufacturing of sport equipment such as skis, snowboards, wakeboards, every substrates (wood, glass, ceramics) overprinted with polyester-based coating.

Applications: sportswear and outerwear, fashion items, flags & banners, soft signage, gadgets.
Colours:Â Cyan, Magenta, Yellow, Â Black,
Packaging:Â 5 kg, 10 kg, 25 kg.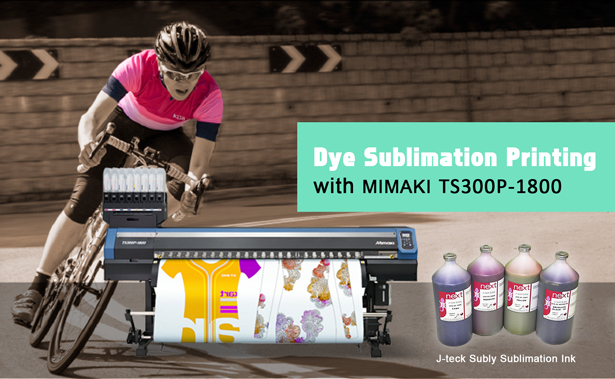 Advantages of J-Cube PNF sublimation ink:
1,  The ink with good fluency, not easy to block the print head, colourful.
2,  The design is vivid after heating transfer, rich administrative levels.
3,  Can stand high temperature, stand washing, the color not easy to go for long time.
4,  Compare with the ink make ink USA and make ink Italy, the price is competitive, and with good market.
5,  The ink meet the international environmental protection standard, no harmless to the human.

Applications:
* Polyester & polyammid fabrics, mixed synthetic fabrics (min. 60% of synthetic  fibres)
* Plastic substrates used in the manufacturing of sport equipment such as skis, snowboards, wakeboards, every substrates (wood, glass, ceramics) overprinted with polyester-based coating.
* Light polyester fabric, such as poly/lycra, chiffon, satin, mesh fabric, curtain fabric etc
* Ceramics, mugs, iphone cases, mouse pad, plate etc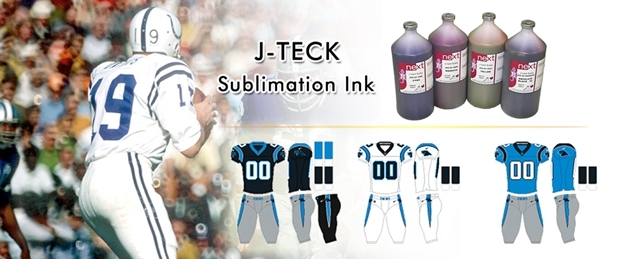 Use and store instructions
• TRANSFER PRINTING: the printed papermust be transferred hot, through calender or press, at a temperature between200-210°C during avarying time, between 60-30 seconds.
• DIRECTPRINTING: this application requires "direct" printing onto the fabric,followed by a colour drying and fixing (through heat press or calender) ata temperaturebetween 190-210°C during a varying time between60-30 seconds. Direct printing allows toachieve a better penetration of theink duringthe heat fixingprocess.Warning:
Keep out of reach of Children
Use ink in normal temperature(59ºF~95ºF)away from direct sunshine.
Do not drink
Do not store the ink in high or freezing temperatures
 
Nanjing Fei Yue Paper Industrial Co., LTD
Tel: 86-25-83228884
Fax: 86-25-83228894Â Â 
Web: www.feiyuepaper.com
 
Seeding Apparatus Brush,Disseminator Brush,Sowing Brush
Stenter Brush Co., Ltd. , http://www.stbrush.com